Vinum Altaris Misae is a naturally sweet wine which clearly evokes the aromas of the white Garnacha and Macabeo grapes from which it is made. The ageing process has imbued it with a light orange-brown colour and straw-yellow highlights. Go to Store.
Our most popular white mass wine!

with sherry character
made of the grapes "Garnache Blanca" and "Macabeo"
especially tasty wine
15 Vol. %
1 liter bottle
white wine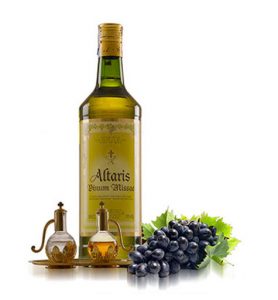 Our most popular red mass wine!