Who We Are
Please note that Wellsprings @Midview City is closed till end of the month. Call Peter at +6597493702 if you wish to come.
Go to Inigo Books for books.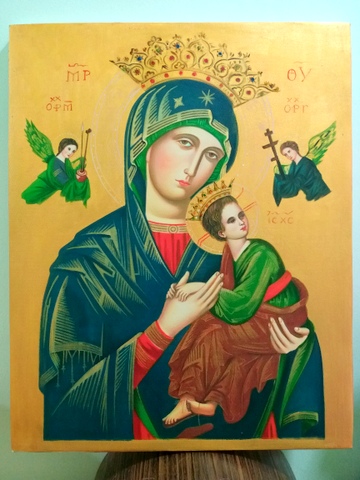 Our collection of books is also available at Inigo, St Ignatius Church, Blessed Sacrament, St Mary and Holy Spirit Church during the weekend mass times.
Our hours at Midview City, St Ignatius & Blessed Sacrament
Midview City: Closed.
St Ignatius: Sat 4.30-7pm, Sun 8am-2.30pm
Blessed Sacrament: Mon-Fri-closed, Sat 5pm-7pm, Sun - 8.30am-12.30pm, 5pm-7pm.
Authors spanning centuries and subject.

Spiritual exercises – St Ignatius of Loyola, James Martin SJ, Timothy Gallagher, Mark Thibodeaux SJ, Jim Mannery and more.
Pope from Pope John Paul II, Pope Benedict XVI, Pope Francis.
Carmelite – St Therese of Avila, St Therese of Lisieux, St John of the Cross.
Franciscan – IIllia Delio, St Francis of Assisi, St Clare,
Contemporary – Thomas Merton, Mother Teresa, Jean Vanier, Henri Nouwen.
Discernment – What's Your Decision? God Voice Within
Bible Study – Navarre Series, Scott Hahn, Sri Edward
Catholicism – Robert Barron, Mitch Curtis
Publishers – Ignatius Press, Harper Collins, Penguin Random House, Midwest Theological Forum, Franciscan Media.
Frankincense and Myrrh, Sacramental altar wine and Eucharistic altar bread (communion host).
Accessing 1 million titles from the US publishers and using a weekly consolidated air service, we are able to source and import books into Singapore within 2 weeks.
Featured